Usually, Catfish are not hard to breed. This species of fish is simple for a hobbyist or professional aquaculture farmer to rise.
A pond is one of the key sets of infrastructure you will need to rear your fish, and that's if you so desire to launch a catfish farm at any time. The University of Georgia estimates that a well-stocked pond can produce 300 pounds of fish in only one acre.
The type of pond you will use to rear your catfish depends on the one you choose. What is important is building it to suit the condition of your catfish.
Read on to see the different types of catfish ponds that is available for you;
What Is the Best Pond for rearing Catfish?
The sort of pond you use to raise your catfish will primarily depend on the availability of land, how convenient it is, why you are raising fish, the water supply, and the size of your enterprise, as well as other things. That said; take a look at some of the best types of a pond to grow your catfish.
1. Embankment/Levee Ponds.
The embankment or levee ponds, which are the favorite option for large-scale catfish farming, is one of the best pond types used in channel catfish farming.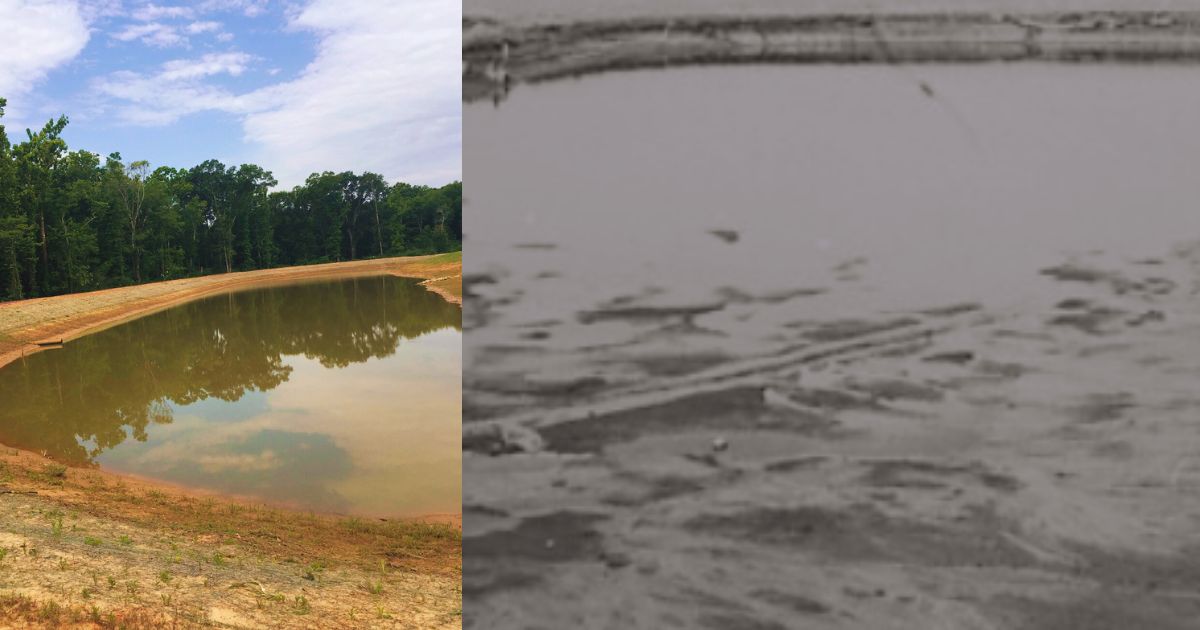 This kind of pond can be constructed in sizable, adjacent areas, which helps with pond maintenance. Levee ponds are created on flat grounds, by removing dirt from the region that will serve as the pond's bottom.
2. Cage or Pen Ponds.
Although this type of pond is often built in freshwater, it is susceptible to water contamination, which could harm your catfish's ability to survive. In contrast, compared to other ponds, Cage Ponds tend to breed catfish that grow faster.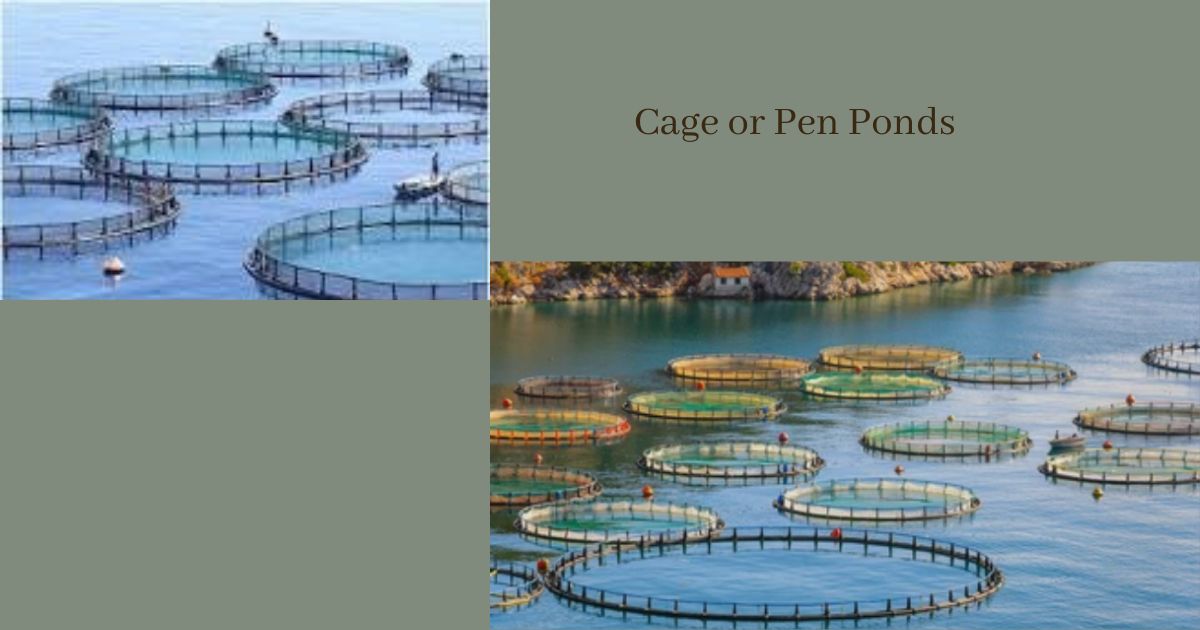 Construction of cage tanks—which frequently calls for strict security—is always done in the center of vast bodies of water, such as oceans. You can put as many catfish as you'd like because pegs hold and encircle them.
Although catfish typically consume natural feed because they are bred in oceans, keep in mind that poaching can still happen in this type of pond.
3. Concrete Ponds.
These catfish ponds, which are often made of concrete, are extremely common in urban settings where catfish farming is carried out. Civil/construction engineering experts frequently undertake building projects of concrete ponds, which can be built above or below the earth's surface.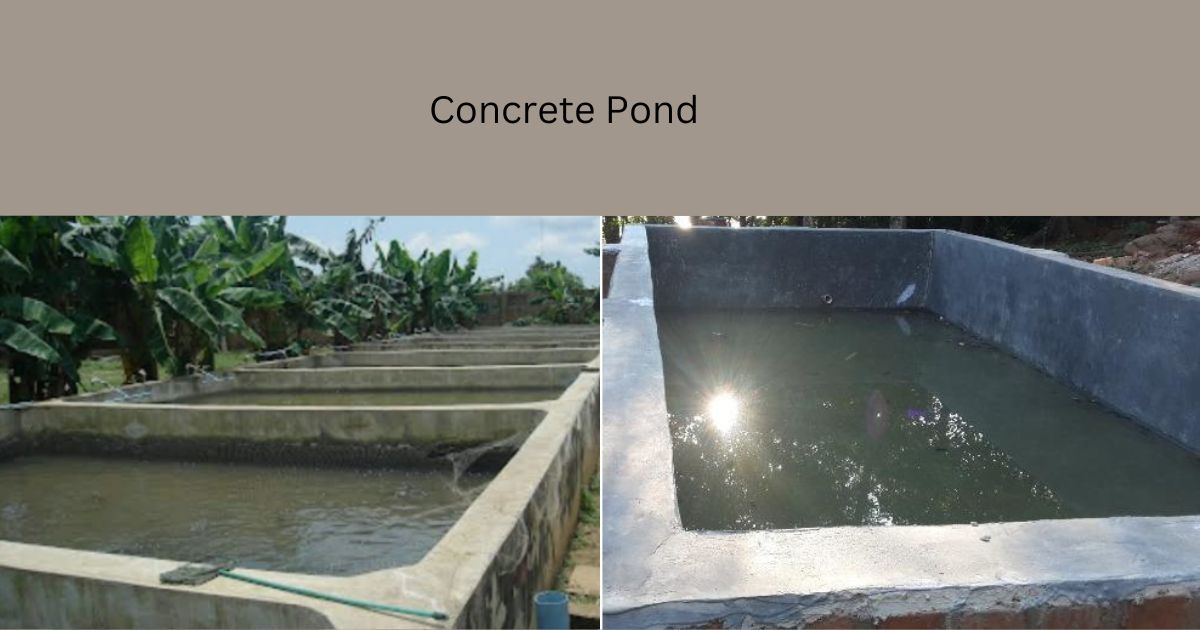 It is important to build concrete ponds in a way that will ensure it stands the test of time (lasting for many years). Thus, using blocks alone to build Concrete Ponds should be discouraged.
4. Watershed Ponds.
These catfish ponds, which make up less than 10% of the total pond area used for channel catfish farming, are constructed by building dams in tiny hilly streams like Western Alabama.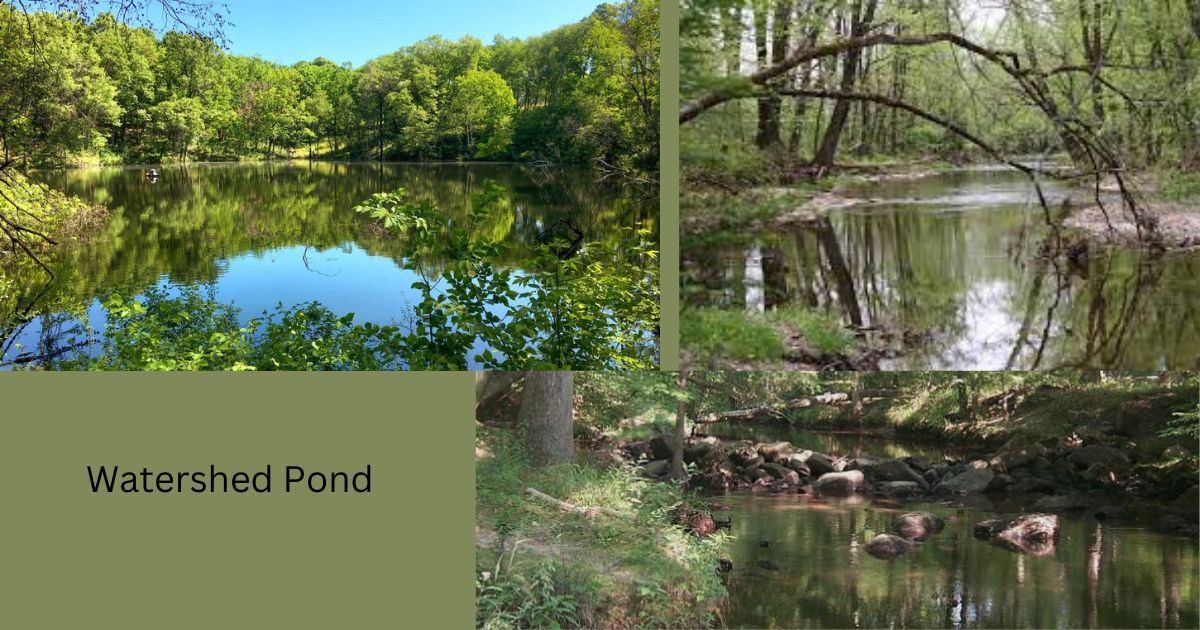 With time, the main supply of water is rainwater from the drainage area much above the dam, even though a supply of stream water is beneficial to help mitigate water loss and leakages during droughts.
5. Earthen Ponds.
These are man-made lakes, reservoirs, or dams built for various fish species to preserve specific qualities of the aquatic ecosystem.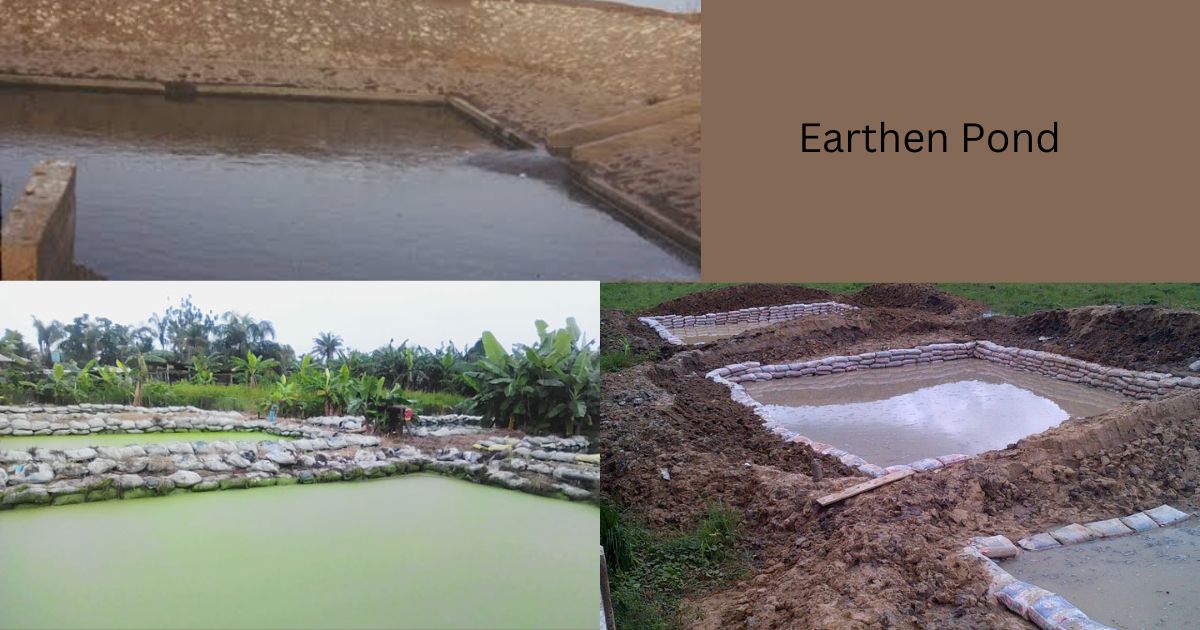 Earthen ponds are built manually or mechanically in a site that has a high capacity to retain water. Hand tools like shovels and diggers can also be used to build earthen ponds.
However, pond digging using excavators has become more popular recently. In just ten hours, an excavator can complete a pond that would normally take ten men five days to complete.
6. Hybrid of Embankment and Watershed Ponds.
These catfish ponds, which are constructed in areas where the topography is gradually sloping, could have two to three sides made up of embankments (which are essentially low dams) that cover a relatively limited drainage basin.
Usually, the catchment area above the pond is relatively small, and this is why you must provide access to a source of pumped water. For instance, you can get a substantial amount of water from runoff.  A good example is the Black land Prairie of east Mississippi.
7. Fiberglass Tanks.
Fiberglass tanks are used under stabilized temperatures (normally indoors) before they can be moved to an open area. Fiberglass tanks, though transparent, can easily get damaged and are typically too expensive.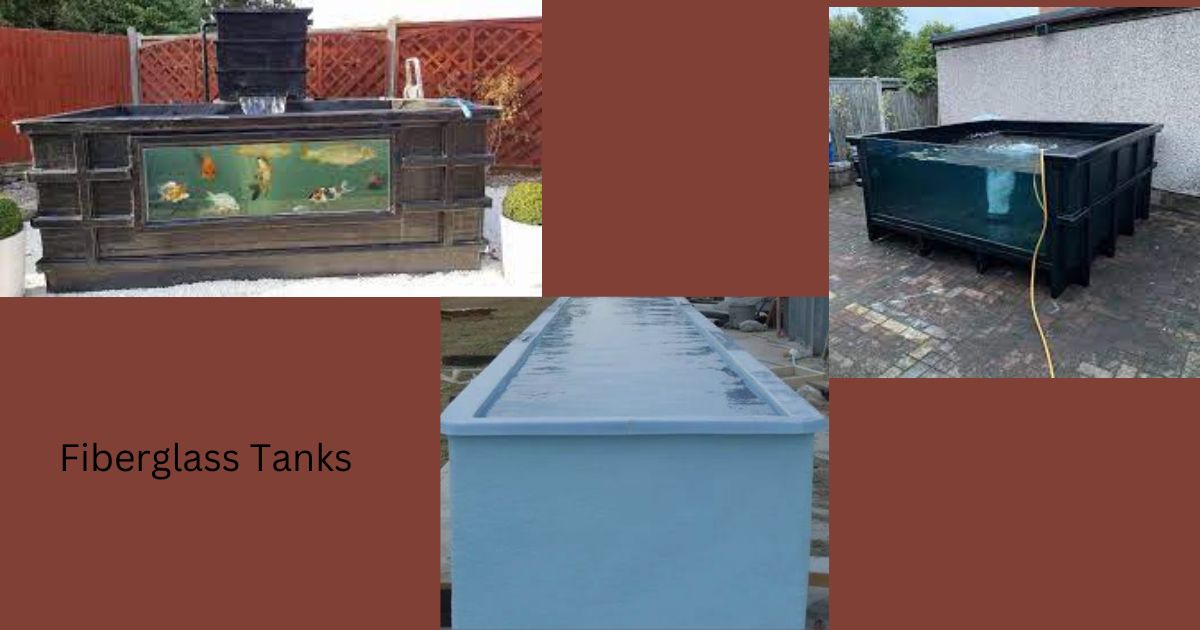 As it is not a do-it-yourself project, this type of fish pond is not usually used to rear catfish. However, since fiberglass tanks are transparent, they are simple to construct and move, making it simple for you to observe the activity of your fish in the tank.
How to Start Your Catfish Farm in an Existing Farm Pond.
Follow these easy steps to begin a catfish farm in a farm pond you already have.
Step 1:
First, put the siphon into the farm pond. The siphon should be able to remove enough water to allow access to the pond's bottom. The pond's bottom should be solid and leveled.  To level, the pond, dig out shallow parts and fill in deep ones. Use Bentonite clay to line the bottom of the pond to stop water leakage.
Step 2:
For each foot-acre of water, add 3 quarts of liquid rotenone to kill any fish that got to survive the pond renovation.
Step 3:
Add some fresh water to the pond.
Step 4:
The next step is to put the fingerling catfish into the freshwater pond. The number of catfish you put in your pond is dependent on how you'll feed them. It is advisable to use about 300 fingerling catfish per acre if you intend to feed the catfish once every week.
Step 5:
Feed your catfish at scheduled hours. While you feed the catfish, you can use the floating food method to keep an eye on how they are faring. It is important to feed the fish no more food than they can finish in 15 to 20 minutes.
Step 6:
When you want to capture the fish, you can put the siphon in the pond. Do to this, make the fish cluster at one point of the point, by removing around 1/3 and 1/2 of the water from the pond. Then get a net to catch the fish.
Planning, Designing, And Building Of a Catfish Pond.
Before building a pond, there are some planning, construction, and legal factors to take into account. Usually, the first thing is to examine the environmental condition of the type of soil, proper drainage, and other factors.
This is because rainfall can affect your pond in both good and bad ways, especially if it's a dugout pond. Runoff curve, rainfall frequency, peak discharge rate, average watershed slope, and flow length are a few examples of the factors to look out for.
The depth of fish ponds, the size of ponds, the hydrologic classification of the soil, and the amount of storm runoff are also some critical factors to take into consideration.
Frequently Asked Questions (FAQS).
What Size of Pond can Contain 1000 Catfish?
A concrete fish pond's average standard dimensions for raising 1,000 catfish should be 3 meters long by 2.5 meters wide and 1.4 meters deep.
What is the Best Depth for Catfish Pond?
Ponds, which are perfect for the production of just channel catfish, should have generally a depth of eight feet, with pond borders having a depth of three feet to minimize issues with aquatic vegetation. To evaluate the soil's capacity to hold water, it is crucial to determine certain soil properties for building ponds.
Conclusion.
Ponds are just as essential as any other type of fish farming prerequisites, even though you also need other items to establish a business. As said earlier, your farm's location, size, and the number of fish you desire to rise and other factors will all affect the types of ponds you choose to use for catfish farming.